Here we promote online data science events to facilitate learning and discussion.
In each of these open events, we will bring together an expert panel of researchers from around the globe to share. Each event will close with an interactive 'Question and Answer' session to allow participants to put forward their own questions, identify relevant resources and gather consensus with the panel and other attendees.
Upcoming workshops and events, and details of how to register for them, are listed below. View previous event recordings.
This area is being continually updated so please check back for new workshops and webinars. If you have any events you want us to promote, please get in touch.
---
This webinar discusses the Target Policy Profile (TPoP) tool that is commonly used by Bill & Melinda Gates Foundation grantees
2 November 2022 at 14:00-14:45 UK time
---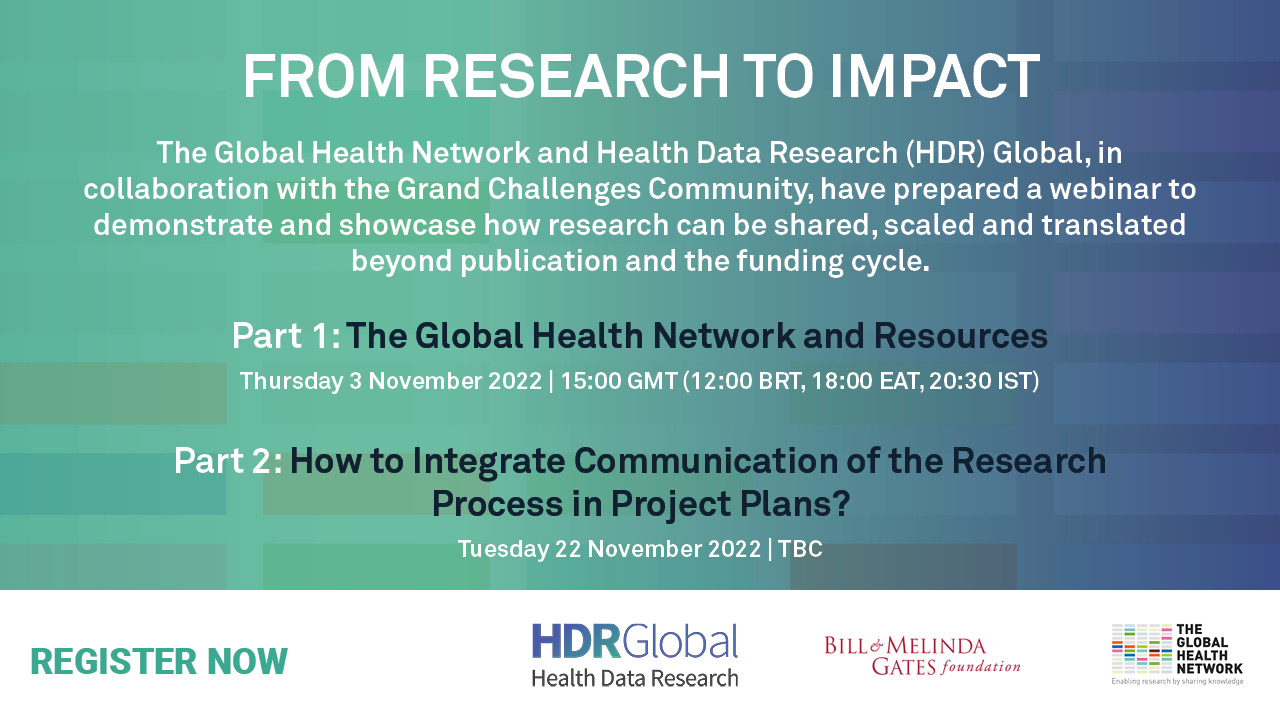 Date: Thursday 3 November 2022

Grand Challenges is a family of initiatives fostering innovation to solve critical global health and development problems. Partnership initiatives like Grand Challenges Africa, Grand Challenges India, Grand Challenges Brazil and the Grand Challenges International COVID-19 Data Alliance (ICODA) cohort provide a mechanism to engage local innovators and create opportunities to collaborate across initiatives to solve local, regional and global problems.
---
Ethical perspectives on access to environmental health data; access and sharing
Access to reliable environmental health data is a significant barrier for conducting environmental epidemiological research. Although it is a global issue, researchers from the Global South face more challenges accessing administrative data on pollution, health, and any interventions as control measures. Hence, the researchers encounter difficulties generating credible evidence, and translating knowledge for appropriate policy reforms and actions. This virtual workshop aims to share the researchers' personal experience in accessing environmental and health data, and to develop a joint statement for appropriate measures and actions.
Dates: Friday 11th and Saturday 12th November. Please sign up here